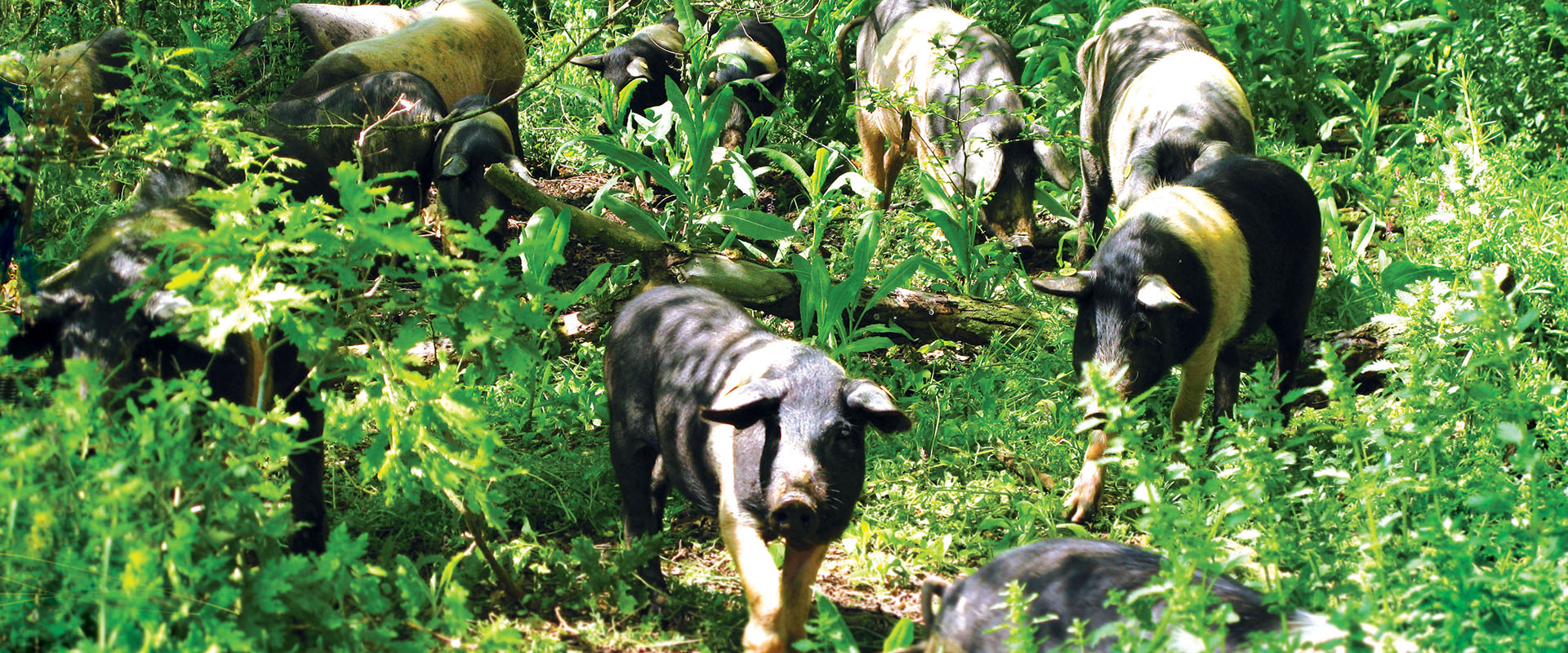 CINTA SENESE PIGS – ORGANIC MEAT PRODUCTION
Cinta Senese pigs are bred in a semi-extensive system where the animals can graze and forage freely in the woods. We move animals from one pasture to another depending on the season. Our pigs mainly feed of what they find in the woods but they're also provided with a mix of different flours and legumes from our own production to obtain a balanced feed.  
ORGANOLEPTIC MEAT CHARACTERISTICS 
Visually, our meat is bright red and has around 3% of intramuscular fat. Due to our semi-extensive breeding system the fat in our meat is richer in polyunsaturated fatty acids and low in cholesterol, especially when comparing it to common meat-raised breeds like Large White or Landrance.
Our Cinta Senese meat is guaranteed to provide unique sensorial experiences. Animals that forage and pasture in an extensive breeding system tend to produce more flavourful meat due to the variety of the feed and the higher levels of physical activity the animals get. We pride of producing very high quality fresh and cured meat.
STORAGE METHOD
Keep at a refrigerated temperature (+2°C – +4°C).
Capocollo
Steak
Loin
Thigh roast
Ribs
Pancetta
Sausage
Minced meat

€ 25,00
€ 23,00
€ 28,00
€ 23,00
€ 18,00
€ 15,00
€ 20,00
€ 14,00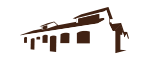 L'OPIFICIO
FARM SHOP AND LOCAL PRODUCE RETAIL
OPENING HOURS
Monday to Saturday: – 9 am -1 pm/4 pm-7 pm
Sunday (April through September and December): 10 am- 1 pm /4 pm-7 pm